DOES DETOX WORK? IS IT POSSIBLE TO CLEANSE YOUR BODY JUST IN A FEW DAYS?
Nowadays when we are talking about a healthy lifestyle and diets, it's hard to miss the word "detox." The idea behind the word is that the body needs to get rid of the toxins and cleanse itself periodically. But maybe sometimes we simply need to indulge ourselves in too much food to realize how important it is to take care of ourselves and to detox our body. Even those who are very particular about health can lose control at least a little during festive periods and around tables, laden with food. But that's okay. Holidays are for socializing and enjoying the food. Such is tradition, and we should not feel any sort of guilt or remorse about it.
DIGESTIVE SYSTEM AND DETOX
Of course, we may have overloaded our gastrointestinal tract. The body is now craving for a detox. You should not ignore signs such as constipation, tension, bloating, a feeling of irritated stomach, abdominal pain or even diarrhea. The overconsumption of carbohydrates has acidified your body and may have led to the growth of Candida in the gastrointestinal tract.
Stress further weakens the already weakened gastrointestinal tract. It's a known fact that the mucous membrane of the colon produces a significant amount of serotonin and dopamine, which are important in controlling the emotional state and contribute to a good nights sleep. that gastro-intestinal system should function impeccably if we want to remain healthy and vital.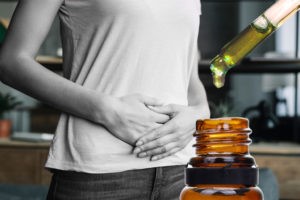 Good functioning of the gastrointestinal tract is also strongly supported by the good functioning of the liver, kidneys and lymphatic organs. Those, who care about their health are well aware that the liver plays incredibly important role in the detoxification of the body. The liver detoxifies our body daily.
Due to the abundance of unhealthy foods and an unhealthy way of life in the modern times, more and more individuals suffer from fatty liver and fatigue of other internal organs. Many of us are faced with the development of visceral fat (fat retention of internal organs). This occurs when the fat content exceeds 5%. Also medicine places problems with fatty liver in the very top of modern-day illness that affects many of us. We are not fully aware yet how harmful this is for health, to take action in time.
HOW DO WE KNOW THAT WE HAVE A FATTY LIVER DISEASE AND NEED A DETOX?
Diagnosis is not that simple. There are some symptoms that you should not ignore. The most common is pain in the abdominal region. Patients describe twinges of pain and overall unpleasant feeling. Digestive problems such as bloating, irritated stomach, or constipation are very common. Many people think that the problems originate from the gastrointestinal tract, but this is not the case. Additional symptoms of fatty liver disease may also be a darker color of urine or feces. The liver is our main metabolic organ that is responsible for excretion of the feces and urine; metabolites that are present affect the color of both secretions.
If you have a minor problems, you can try to fix them yourself. Tackle them as soon as possible!
For severe and prolonged problems, you should visit a doctor. During a physical exam, the doctor will determine if the liver is enlarged. The doctor will order laboratory tests of blood, urine, and feces, and perhaps carry on some additional tests.
Our body organs can be detoxified at any time of the year, although there are periods in the year when people devoted themselves more to such problems. There are a lot of detoxification products available on the market. Which one should you choose to achieve the best results?
CHOOSE THE BEST COMBINATION!
Be Hempy LiviCanna Powder is a unique combination of minced cannabis flowers with tuber fleece flower (ho shou wu) and aniseed
which support the cleansing of the liver, kidneys, and intestines;
helps to eliminate visceral fat;
helps to relieve bowel inflammation;
has a beneficial effect on the entire digestive tract;
has an antioxidant effect;
helps in raising the energy levels;
tuber fleece flower contributes to the slowing down of aging processes;
aniseed one of the laxatives strengthens the stomach and intestines and acts favorably on the liver and spleen.
The effects of LiviCanne can be corroborated by the Be Hempy UniCanna 5% CBD drops. They are the food supplement made of cannabis resin, dissolved in cold-pressed hemp oil. They contain the entire spectrum of hepatic phytocannabinoids in the purest form. The main active substance of cannabis is CBD (cannabidiol). Phytocannabinoids work systematical and not aimed at an individual disease. Research has shown their remarkable influence on physical and psychological well-being, which is why more and more people are enjoying them for treating various conditions arising from different illnesses. CBD strongly supports the immune, nervous and digestive system and is perfectly combined with LiviCanno.
HOW LONG SHOULD THE DETOX OF THE BODY LAST?
We didn't poison the body over the weekend. Therefore, we can not expect that the organs will recover in such a short time. For the best long term effects, we recommend a 3 month LiviCanne treatment. We recommend 1 teaspoon per day, with plenty of liquid. Drink a lot during detoxification and keep hydrated. Support Detox with UniCanna. Drink at least one bottle. Dosage is 2 to 3 drops twice a day. The Detox package also contains a hemp flower in tea. Hemp tea is suitable for everyday drinking. It clears urinary tract, bladder, kidney and partly also liver. Tea is soothing, helps with stress and raises vital energy levels.
When detoxing, follow other well-known guidelines on healthy eating, fluid intake, and exercise. Results will follow. You will feel absolutely fantastic!